RTC 6i 300 Sets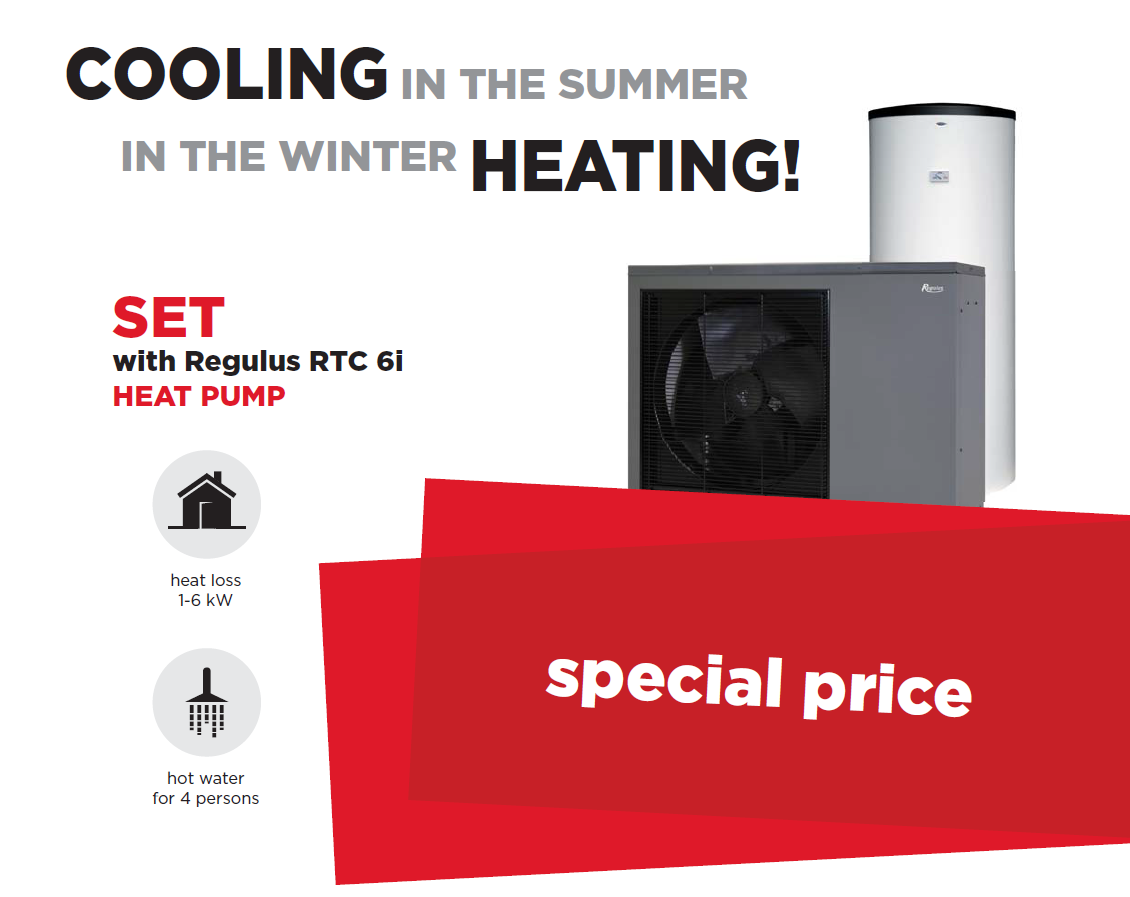 Main advantages of the heat pump:
Cooling in the summer
cooling through both the heating and HRV systems
Really quiet heat pump
fan speed control
Saving space in the house
permits installation with no thermal store
Combination with PV panels
suitable for cooperation with PV panels
Are you interested in more information about the heat pump, technical specifications or a non-binding request?
We are available for you.
Choose the RTC 6i 300 set according to your needs: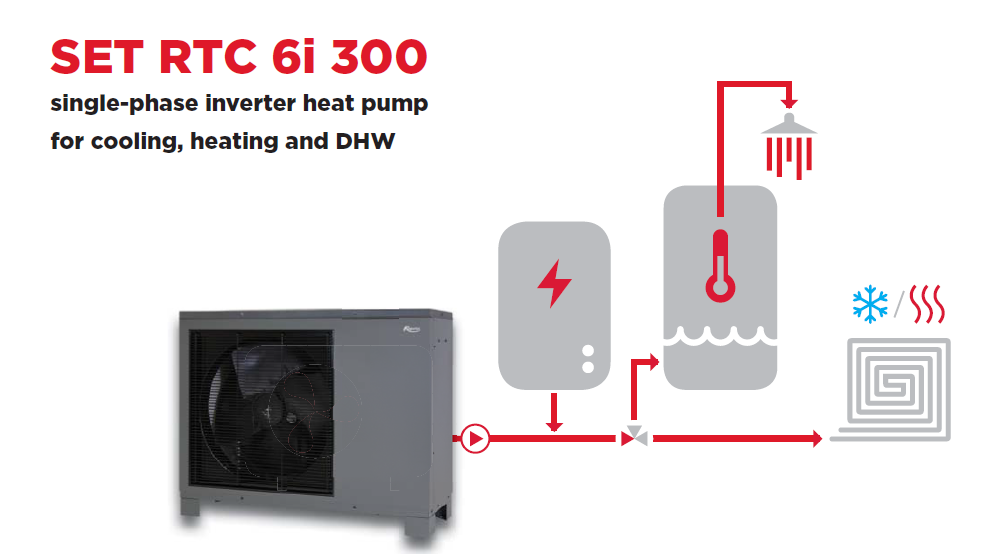 Variants:
Why choose a heat pump from Regulus?
5 year warranty
remote control over internet
own service technicians
hot line even during weekends
for 28 years on the market
thousands of satisfied users
Want more from the heat pump, the RTC 6i 300 cools in summer and heats in winter!