About us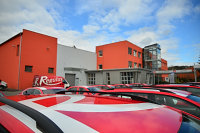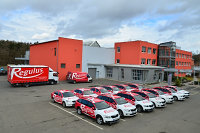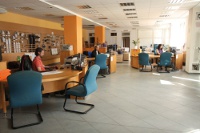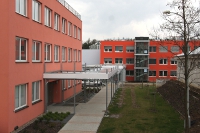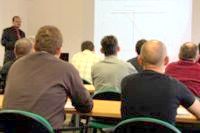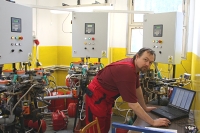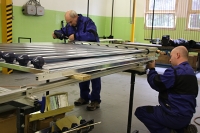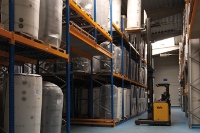 History
Regulus was founded in 1992 in Prague. Since then, a steady, purely Czech-owned company has been built that employs (together with its filial companies) over 180 excellent specialists and highly-qualified workers. Despite the number, a friendly atmosphere of a family-owned company still persists among our colleagues which has a very positive influence on the high quality of our products and services.
Specialized technical services
Thanks to our team of experts in alternative energy, we managed to design and realize many projects for residential housing and large tailor-made projects as well. We have become one of the most important companies in the branch.
Quality management
Since 2006 Regulus is an ISO 9001:2009 certified company, see the Certificate. Each product is checked during the production process, or even fully tested.
In 2012 Regulus obtained Q-LABEL, the European Quality Label for all its CTC Heat Pumps. Since June 2017, CTC Regulus Heat Pumps are among the first ones in the Czech Republic that are certified by HP KEYMARK, a voluntary and independent certification mark replacing Q-Label as well as other national quality marks (e.g. French or British).
Cooperation with worldwide renowned OEMs
We introduce products of worldwide recognized manufacturers under the Regulus brand name. Thanks to our own labs we can test new products by ourselves. Based on our own tests and measurements we can guarantee high quality and reliability of products included in our range of products.
Development of our own products
We use our long-time experience for developing our own products that best meet the needs of our customers. Some of our products are even protected by domestic and foreign patents.
Our production
Our long-term cooperation with a Czech manufacturer of gas boilers has resulted in Ligas becoming a 100% filial company of Regulus, manufacturing our products instead of gas boilers. Thanks to that, we can substantially increase investments into our own production in order to offer products of high quality for reasonable prices. In 2019 the company name was changed to REGULUS Production s.r.o. and the production plant was moved to larger premises in Stráž nad Nisou.
Our network of installers and service providers
A broad network of our certified installation partners guarantees that someone will always be nearby to meet your needs. Our installers and service providers receive special training, being a guarantee that your system will be installed properly and work effectively.
Flexible supplies
Thanks to our sophisticated warehouse system we can supply our customers flexibly. If you submit your order this morning, the goods will be delivered to you anywhere in the Czech Republic the next working day.
Foreign customers
Our filial company named Regulus-Technik s.r.o. was founded in 1997 in Prešov, Slovakia.
Besides the Czech and Slovak markets we have more and more customers also in other European and non-European countries (Denmark, Italy, Spain, France, Germany, Switzerland, the Netherlands, UK, Ireland, Sweden, Poland, Hungary, Romania, Serbia, Montenegro, Bulgaria, Russia, the Baltic States, USA, Uruguay, Algeria…) and our export volume keeps growing. In 2013 our filial company was founded in Romania - Regulus Romtherm , in 2018 Regulus Wärmetechnik in Germany.
Information
The most advanced products and technologies require new knowledge. We are able to provide Data Sheets and Instruction Manuals for our customers, and train them in our training centre.
Our future
Regulus continues its dynamic growth and keeps investing in the development of new products and technologies. We strive to keep improving our services and supply even better assistance. Our aim is to offer products of good quality for reasonable prices, together with reliable technical service. Thanks to that, our systems will always work properly and effectively and bring savings to their owners.