Quality Labels for Heat Pumps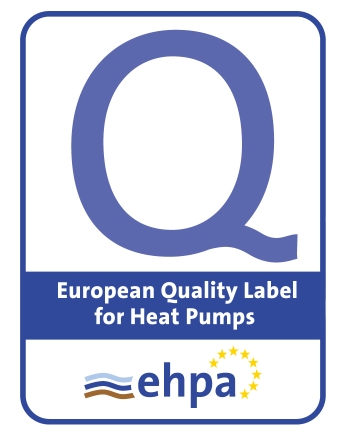 Q-label
The quality of Regulus CTC Heat Pumps was guaranteed by the European Q-Label mark.

HP Keymark
Since June 2017, CTC Regulus Heat Pumps are among the first ones in the Czech Republic that are certified by HP KEYMARK, a voluntary, independent, European certification mark replacing Q-Label as well as other national quality marks (e.g. French or British).
In order to be awarded the quality marks, the heat pump shall meet the given criteria that are verified by independent certification bodies or test labs. A manufacturer or distributor shall ensure the predefined levels of service.
The key requirements the product shall meet are:
international and national standards and regulations

minimum permissible energy efficiency and maximum permissible sound power level

following Ecodesign

existing a sales and distribution network, authorized service provider
existing operation documentation in the local language of the country where the heat pump is distributed
existing a functioning customer service network
A min. two year full warranty which shall include a declaration stating that the heat pump spare parts inventory will be available for at least ten years
Test results for HP Keymark are registered in a database managed by CEN (European Committee for Standardization). Meeting the parameters is regularly verified by an independent certification body.
This is a proof for a user that the product is of high quality and in compliance with the respective European standards.