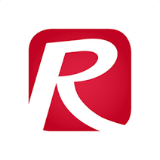 An application enabling to control a heat pump and a whole heating system through a mobile phone with Android.
The app can be downloaded for free from GooglePlay. It can be found by entering "regulus" or "ir client" in the search field, or through this direct link.
App Installation:
Click INSTALL and subsequently ACCEPT (in the pop-up window). The app will download, install and the green button INSTALL will change to OPEN.
IR controller connection settings: